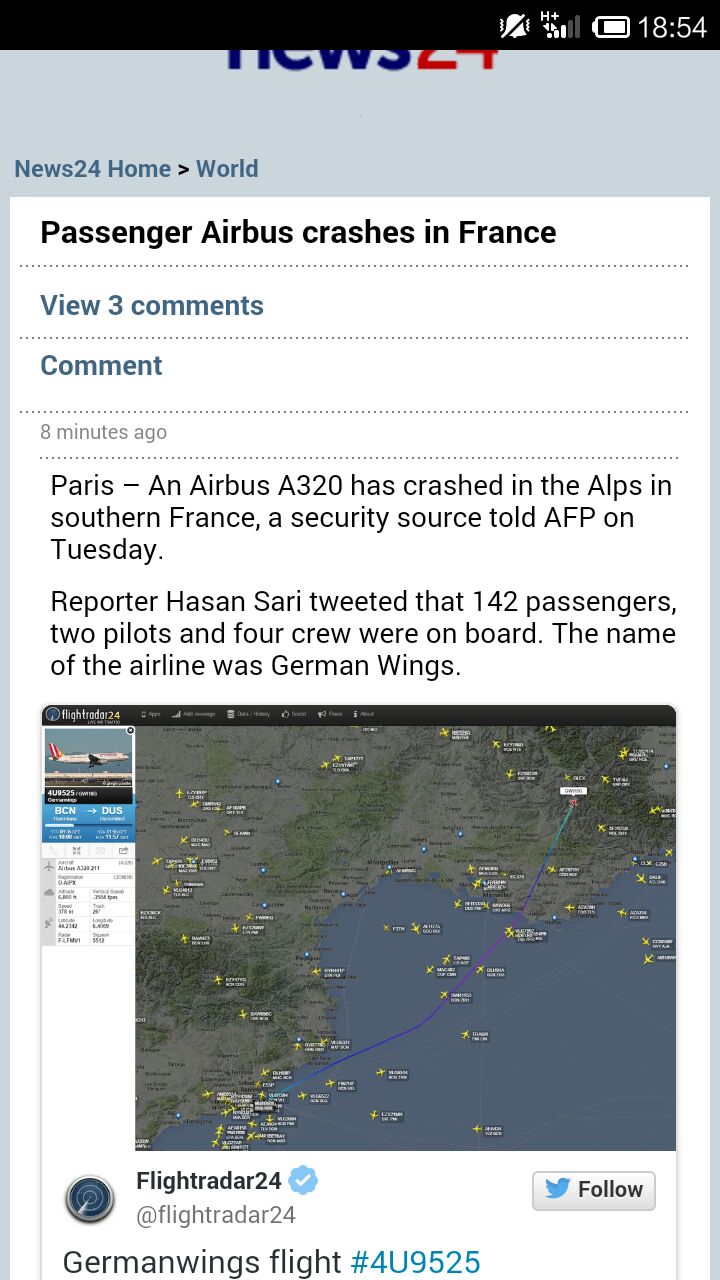 Satu lagi plane terhempas, sedih mendengarnya dan simpati dengan keluarga mangsa yang terlibat. selalunya kalau ada plane crashed, peluang untuk anak kapal and penumpang untuk selamat adalah sangat2 nipis. pada saya, apa juga kenderaan yang kita naiki tetap akan ada risikonya tersendiri. tawakal adalah penting, jangan lupa baca doa naik kenderaan semoga perjalanan kita tu nanti diberkati.
Teringat dulu arwah ayah saya jugak takut nak naik flight, kalau diberi pilihan memang dia tak mau naik langsung katanya. tapi kena naik jugak bila anaknya which is my bro menghadapi musibah during heli crashed dekat Miri, tak nak naik flight tapi dalam masa yang sama nak sangat tengok anak tu kan...beranikan diri jugak arwah ni. akhirnya hilang rasa takutnya dan tak henti2 nak fly sepanjang tahun hiksss...kelakar bila ingat kisah arwah dulu.
Kejadian kapal terbang terhempas ni bukan satu perkara yang baru cuma sekarang ini aja yang menjadi viral sangat2. statistik jugak menunjukkan jumlah plane terhempas sebelum ini lagi banyak berbanding sekarang cuma mungkin pada waktu itu pendedahan berita adalah agak kurang.
Jadi, janganlah takut untuk menaiki kapal terbang...ia tetap satu kenderaan. tawakal dan berdoa semoga perjalanan kita itu nanti sentiasa di berkati.
Terima kasih to my friend sudi belikan saya kuih cincin pujaan hati beta ni. saya sangat suka kuih cincin yang bersira gula ni...ermmm dap :p
Jauh weh nak pegi KK tu. nak naik flight, ahkak ni pun darah gemuruh jugak. dah arwah paknya berdarah gemuruh, anak apa tah lagi hiksss.